When a pool or spa has a water leak, fresh water must be added, sometimes continuously. Since tap water has so much less chlorine than is required by a pool or spa, it dilutes the pool water. This means that sanitizers (chlorine, bromine, etc.) must be added in greater quantities with increased frequency to compensate. PH and other factors are also greatly affected, requiring frequent adjustment with acids or carbonate. More and more money is spent on swimming pool chemicals and water loss.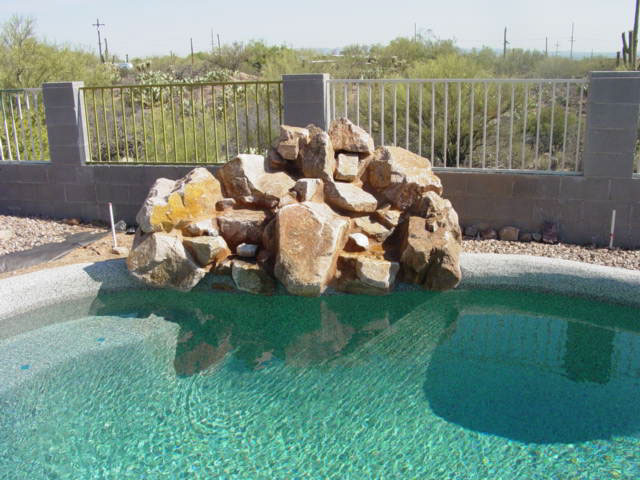 All this constant re-filling and chemistry adjustments can make a pool seem like a liability instead of an asset. Water loss is expensive and damaging. The damage caused can start a "domino" effect as the water leak damage progresses. A continuous small water leak can eventually erode away the supporting soil surrounding the shell of the pool; allowing the deck to sink - or worse - force the pool shell to shift or tilt in the ground. This movement of the pool shell, even if only millimeters, can strain and break the plumbing. Leaking pool water usually kills surrounding vegetation.
Expenses for swimming pool chemicals and wasted water can be high. Some water companies charge an extra premium for high volume users. Because the chemical balance is affected, sanitizer levels can become low, turning a pool or spa into a giant petrie dish for communicable diseases and infectious bacteria. Also, algae love to get their start in unbalanced water. Pool leak detection can help save money. You can perform a simple test on your swimming pool and spa to determine if you have a pool leak.
Serving Tucson, Arizona and surrounding areas since 1998 (including Oro Valley, Rancho Vistoso, Sun City Vistoso, Dove Mountain and Catalina).
For those outside our service area, you can visit "Bucket Test", "Calculating Water Loss" and "FAQ" pages for hints and advice on do-it yourself leak diagnosis, measurements and other tips.